The Orlando Magic have struggled since losing a large portion of their roster including several of their star players. Thursday's game against the New Orleans Pelicans turned out to be no different. Orlando brought a balanced attack but it was not enough to outmatch the Pelicans stars, losing 100-135.
Notable Performances
The Magic had six players score in double figures, alongside a resurgent game from Mo Bamba who had 17 points and 12 rebounds. Cole Anthony looked like his old self again, scoring 14 points of his own. And Chasson Randle performed well, scoring 10 points and dishing out four assists.
Like Orlando, the Pelicans also had six players score in double figures. Brandon Ingram led the team with 29 points, followed by Zion, who had 23 points. In addition, Willy Hernangómez had a surprise performance, scoring 18 points and hauling in 12 rebounds. It doesn't hurt that Eric Bledsoe shot 70% from three, making five total on the night. To say the least, everything was clicking for the Pelicans on Thursday night.
Key Takeaway
Games like these hurt, but they can also be effective learning experiences. New Orleans had 34 assists, compared to Orlando's 13. Lonzo Ball, alone, had 12 assists. In times when teams are working through a fresh start, it can be difficult for that team to learn how to play with each other. Low assist totals are an indicator of those growing pains. As a team, Orlando needs to lean on and trust each other.
Other Takeaways
The 35-point victory was the Pelicans' largest of the season, obscuring their 34-point win over Cleveland on March 12.
New Orleans shot 55.6% from the floor and improved to 17-8 when shooting better than 50%.
The Magic have dropped seven straight at home.
Thursday's game was the first time Zion Williamson faced the Orlando Magic. Zion missed both games against Orlando as a rookie and the April 1st meeting in New Orleans.
Thursday was the 34-year anniversary of the Board of Governors awarding Orlando an NBA franchise.
All 12 Pelicans players that saw the floor, scored in Thursday night's game.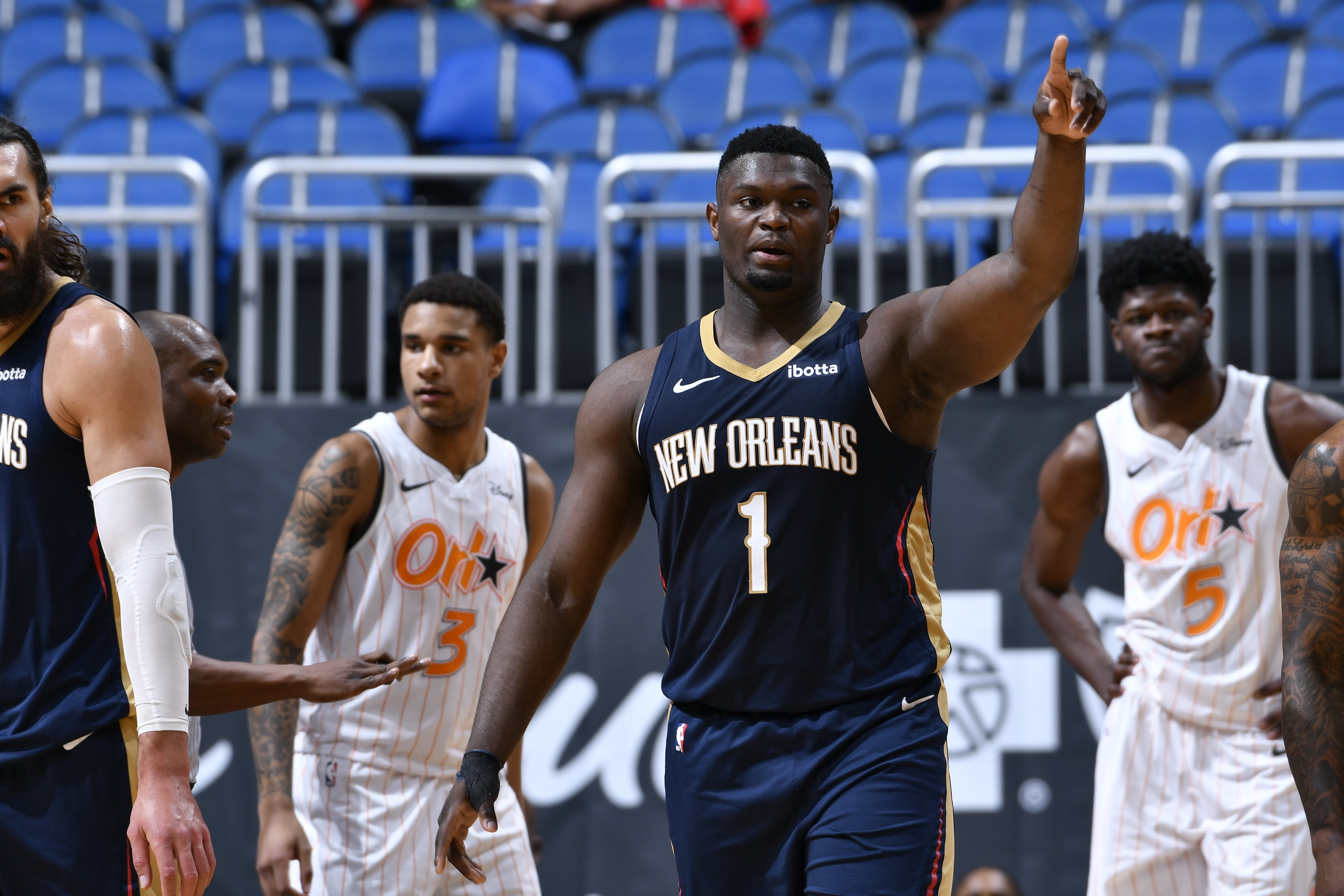 What's Next?
Pacers @ Magic: Sunday, April 25 (8:00 PM EST)
Lakers @ Magic: Monday, April 26 (7:00 PM EST)