The Columbus Blue Jackets defeated the Tampa Bay Lightning 4-2 on Tuesday night.
Recap
Max Domi and Jack Roslovic each had a goal and an assist for the Blue Jackets, snapping Columbus' three-game losing streak. Zac Dalpe also scored a goal for Columbus. Dalpe's goal was his first since Oct. 20, 2016. Meanwhile, Ross Colton and Luke Schenn scored for the Lightning. Schenn's goal came with just 19 seconds left in regulation.
"I still want to prove to people and myself that I can play at this level, so I guess getting the goals is the cherry on top," the 31-year-old Dalpe said. "So now it's just waking up and trying to be that consistent player I've been searching to be my whole career."
Despite the losing effort, Tampa Bay outshout Columbus 38-30. Andrei Vasilevsky made 26 saves, while Jonas Korpisalo had 36 saves.
Lightning Worries
It is obvious that the Lightning miss Nikita Kucherov, who is out with a right hip injury. Tampa Bay's offense, which has always been sparked by Kucherov, has gone into a funk as of late. They are getting their chances, but they need to work on getting some better opportunities.
Takeaways
Columbus forward Boone Jenner left Tuesday's game after getting hit with a hard shot from teammate Patrik Laine.
Tampa Bay has now dropped two straight games and five of seven overall.
Zac Dalpe scored for the first time in 4 1/2 years.
The loss at Nationwide Arena in Columbus was the fourth time in the past week that the Lightning were held to two goals or less. (All four of those games were against the bottom two teams in the Central Division)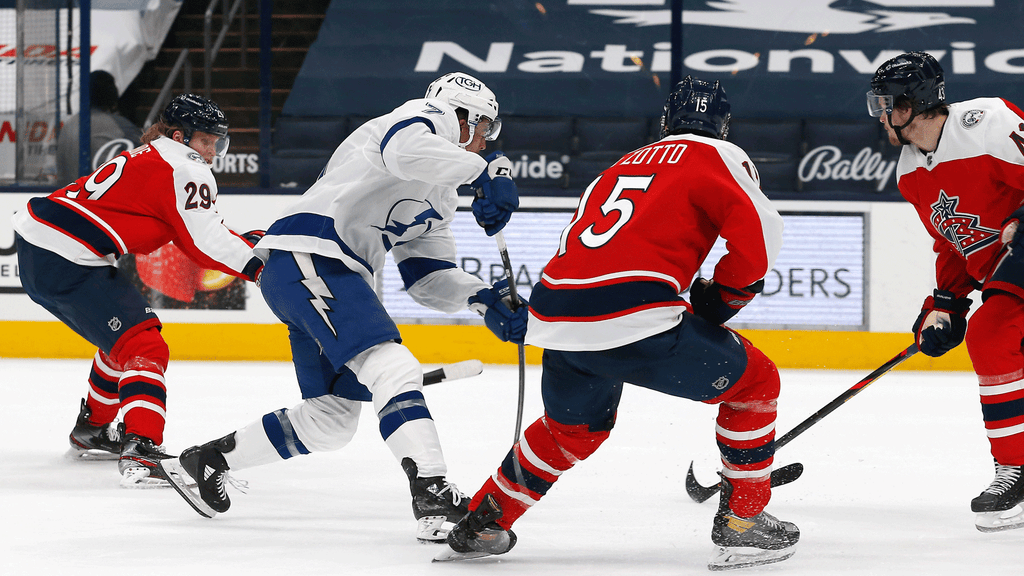 Up Next
The Tampa Bay Lightning will face the Columbus Blue Jackets again on Thursday, April 8th, at 7:00 PM EST.