Xander Bogaerts went 4-for-5 and J.D. Martinez belted a three-run homer to lead the Red Sox to an 11-2 win over the Rays.
The Red Sox, who lost their first three games of the season to Baltimore, finally get on the win column. Meanwhile, Tampa Bay lost their second game of the season, sitting at 2-2.
Michael Wacha and Chris Mazza
29-year-old Michael Wacha was the start of the Rays' problems on Monday night. Wacha, who was making his Rays debut, let up four earned runs, eight hits, and two walks through five innings of work.
After Wacha came out of the game, the Rays put in Chris Mazza, a former Red Sox player. Mazza struggled early out on the rubber as he walked his first batter and threw six straight balls to open the 6th inning. This struggling continued through the seventh and eighth innings with Mazza let up six runs through 2.2 innings. A combined 10 runs allowed by the two pitchers in their debuts is something Tampa Bay wants to improve on.
Red Sox
After being swept by Baltimore in the opening series, never leading in any of the three games and yet to post a multi-run inning, the Red Sox offense was on point Monday night. Xander Bogaerts, who finished with four hits, had an inside-of-the-park home run on two ill-advised throws. J.D. Martinez, who is coming off a career-worst season, also had a terrific offensive night. The three-time All-Star belted a three-run home run off the famed pesky pole in the bottom of the eighth inning.
Nick Pivetta's performance was also of note, allowing only two hits and a run in five innings of work.
The 28-year-old was never able to find his footing during his Philadelphia Phillies tenure. In 2019, Pivetta posted a 5.38 ERA in 30 appearances (13 starts) with Philly. He allowed 10 runs in 5 2/3 innings pitched last season before the Phillies gave up on him and dealt him to Boston. It's clear Pivetta will be counted on to be a reliable arm at the back end of the Red Sox rotation this season.
"My slider was working really well today," Pivetta said. "So me and (Christian) Vazquez really stuck with that. Didn't have a ton of fastball command today. So when you have a second pitch that can really come around for you, that's really big. And we attacked the strike zone with that today."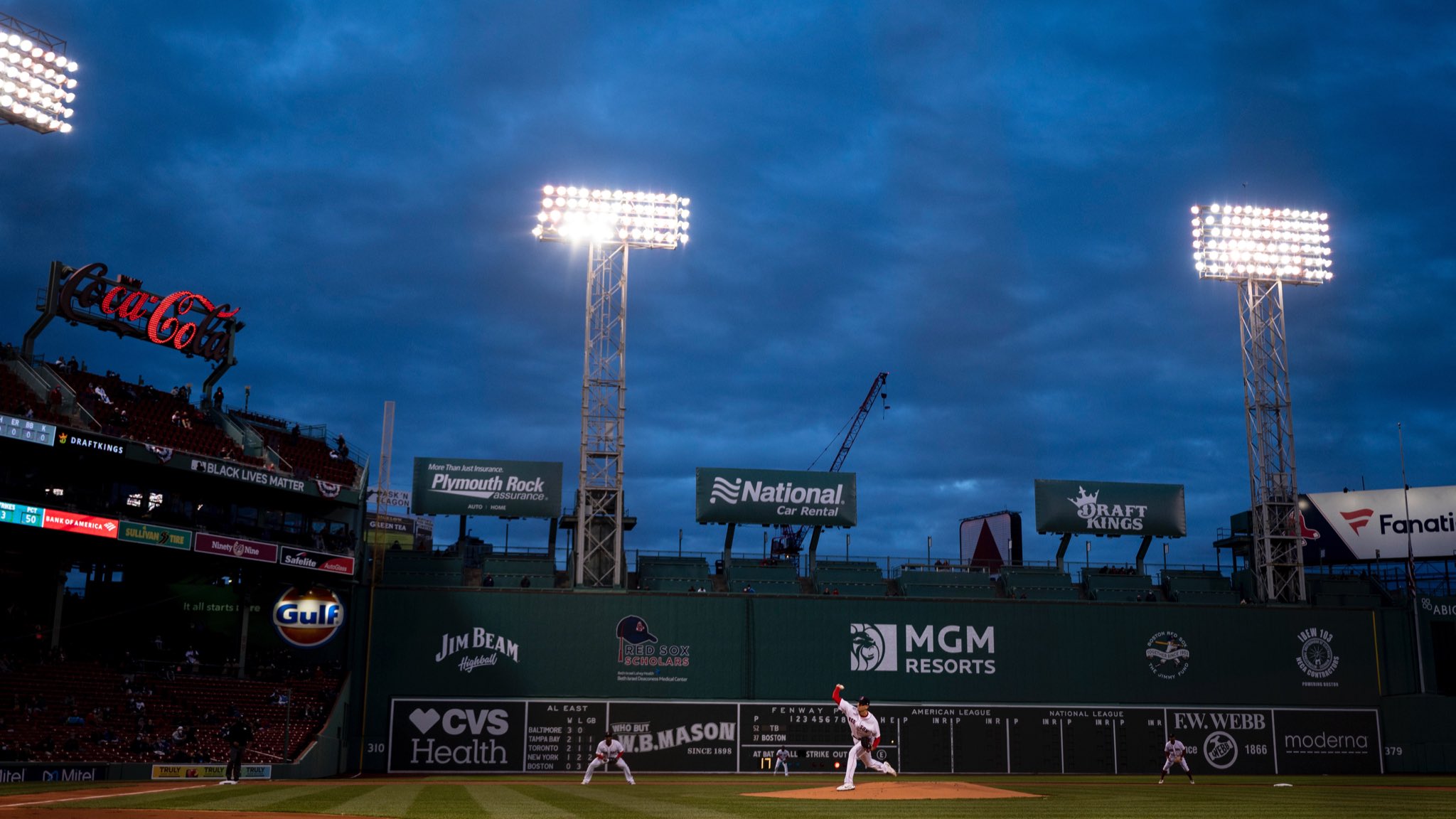 Up Next
Red Sox LHP Martín Pérez makes his 2021 debut against Rays RHP Tyler Glasnow on Tuesday night at 7:10 PM EST.