Without a doubt, the Orlando Magic Front Office was certainly busy during the Trade Deadline. Simply put, Orlando traded their three best players in two-time All-Star Nikola Vucevic, Evan Fournier, and Aaron Gordon for plenty of young assets to use in their upcoming rebuild. In addition to acquiring five future draft picks (Three First-Round and Two Second-Rounders), the Magic got young talent in the form of Gary Harris, Otto Porter Jr., Wendell Carter Jr., and R.J. Hampton. Orlando's General Manager Jeff Weltman understood that the Magic, at 15-30 entering the deadline, needed a shakeup in their roster. And Weltman certainly thinks he accomplished that. No one expects the 'new look Magic' to make any damage for the remainder of this season. But moving forward, Orlando has three big assets that can completely rebuild this team and get them back to the Playoffs.
1. Orlando's New Players
If it wasn't clear already, the Magic got younger as a team by trading three proven veterans for four young players. The most intriguing player the Magic received is 2020 1st-Round pick R.J. Hampton from Denver. Despite logging 9.3 MPG in 25 Games for the Nuggets this season, Hampton already was on the Magic's radar during the 2020 NBA Draft. The Magic were very high on Hampton during the pre-draft process and were impressed with him off the court after meeting with him. Ultimately, Orlando selected Cole Anthony with the 15th overall pick, but was still able to acquire both players. With the way Anthony has developed throughout the season, a potential bench backcourt of Anthony and Hampton should give Orlando plenty of optimism. The Magic also acquired shooting specialist Harris, who has knocked down 44.2% from the field and 32.0% from three-point range this season.
Along with acquiring Hampton and Harris, Orlando got two more contributors from Chicago. Surprisingly, the Magic may have found Vucevic's heir apparent from the team they traded him to (for now) in Wendell Carter Jr. Through 32 games, Carter Jr. is averaging 10.9 PPG, 7.8 RPG, and 2.1 APG. Carter Jr.'s offensive style is similar to Vucevic's, as both big men are effective with shooting the ball. Carter Jr. is shooting 51.2% from the field and 36.4% from three-point range. He isn't better than Vucevic, but is a cheaper and younger option. Orlando also got Otto Porter Jr. in the blockbuster trade. Porter Jr. is averaging 9.9 PPG, 5.5 RPG, and 2.0 APG, but is set to be an unrestricted free agent, meaning his contract will come off the books this summer for Orlando.
2. Orlando's Major Draft Compensation
With all the action that occurred during the Trade Deadline, Orlando's newly acquired draft picks weren't talked about enough. Orlando got two top-four-protected first-round picks in 2021 and 2023 from Chicago, two second-round picks in 2025 and 2027 from Boston, and a top-five-protected first-round pick in 2025 from Denver. With all the draft picks Orlando has stockpiled, the rebuild should come along quickly. Unfortunately, having all the draft capital won't get you anywhere unless you draft the correct players. Sure, if Orlando ends up with the No. 1 overall pick in the upcoming draft, taking Cade Cunningham would be epic, but would it contribute to the progression of the rebuild? Drafting a front-court contributor, such as Evan Mobley, Luka Garza, or Jonathan Kuminga would be better than a guard like Cunningham. It's going to be a hit or miss strategy, but when it works, it works very well.
3. Additional Time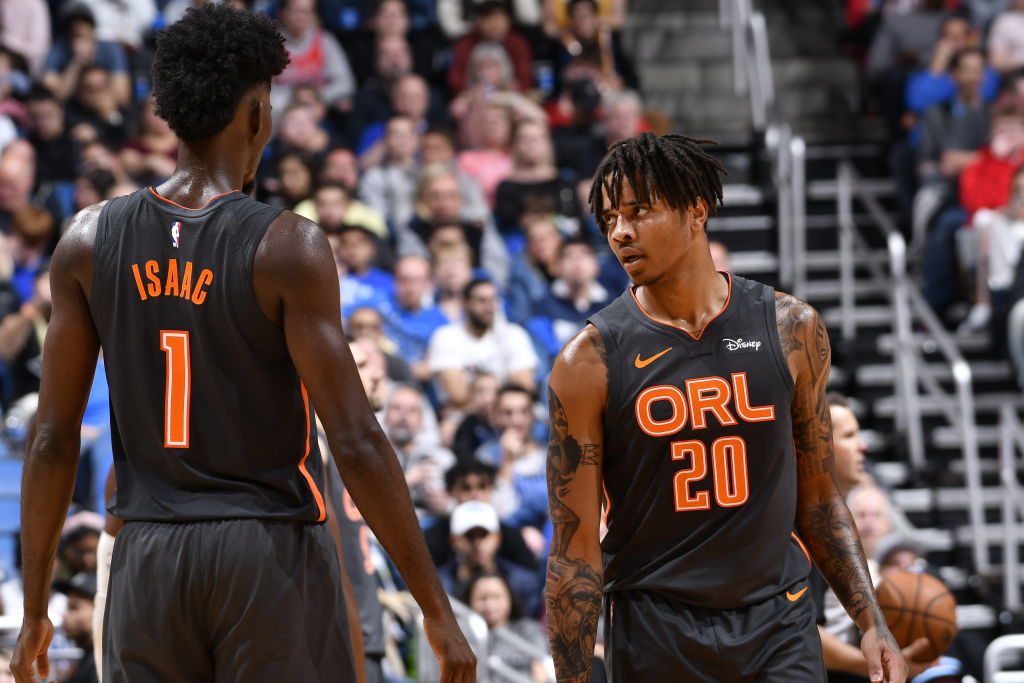 The last major asset the Magic acquired is time. Even before the All-Star break, Weltman and Head Coach Steve Clifford both knew this was a lost season. Now, the remainder of the season will give the players time to get to know one another, on and off the court. This should also give Clifford excess time to experiment with different lineups. All this extra time will also allow Jonathan Isaac and Markelle Fultz to fully recover from their respected injuries, instead of rushing them into games. Yes, the Magic will be atrocious to watch for the remainder of the season, but with a full offseason for the team to mesh, don't be surprised if the Magic start to make some damage in the 2021-2022 season.