The Miami Heat completed a near 2-week string of away games by defeating the Oklahoma City Thunder 108-94. The victory extends the Heat's winning streak to 3 games after recent wins against the Lakers and Kings. While the Heat remain at the 10th seed, the win put them within half a game of the 8th seed. Since Jimmy Butler's return, the team has been trending positively and appears determined to earn a playoff spot.
Forward Duncan Robinson knocked down 6 three-pointers to earn himself a team-leading 22 points for the night. Robinson's resurgence made up for the absence of fellow sharp-shooter Tyler Herro, who was sidelined due to a hip injury. Herro hurt his hip in the first half of the teams victory against the Lakers last week (team doctors labeled it a contusion). All-Star center Bam Adebayo put together an efficient night, scoring 19 points on 70% shooting while hauling in 13 rebounds.  Team leader Jimmy Butler had a rough night shooting the ball, finishing 3 for 11 from the field with 15 points.
Nunn Steps Up To The Plate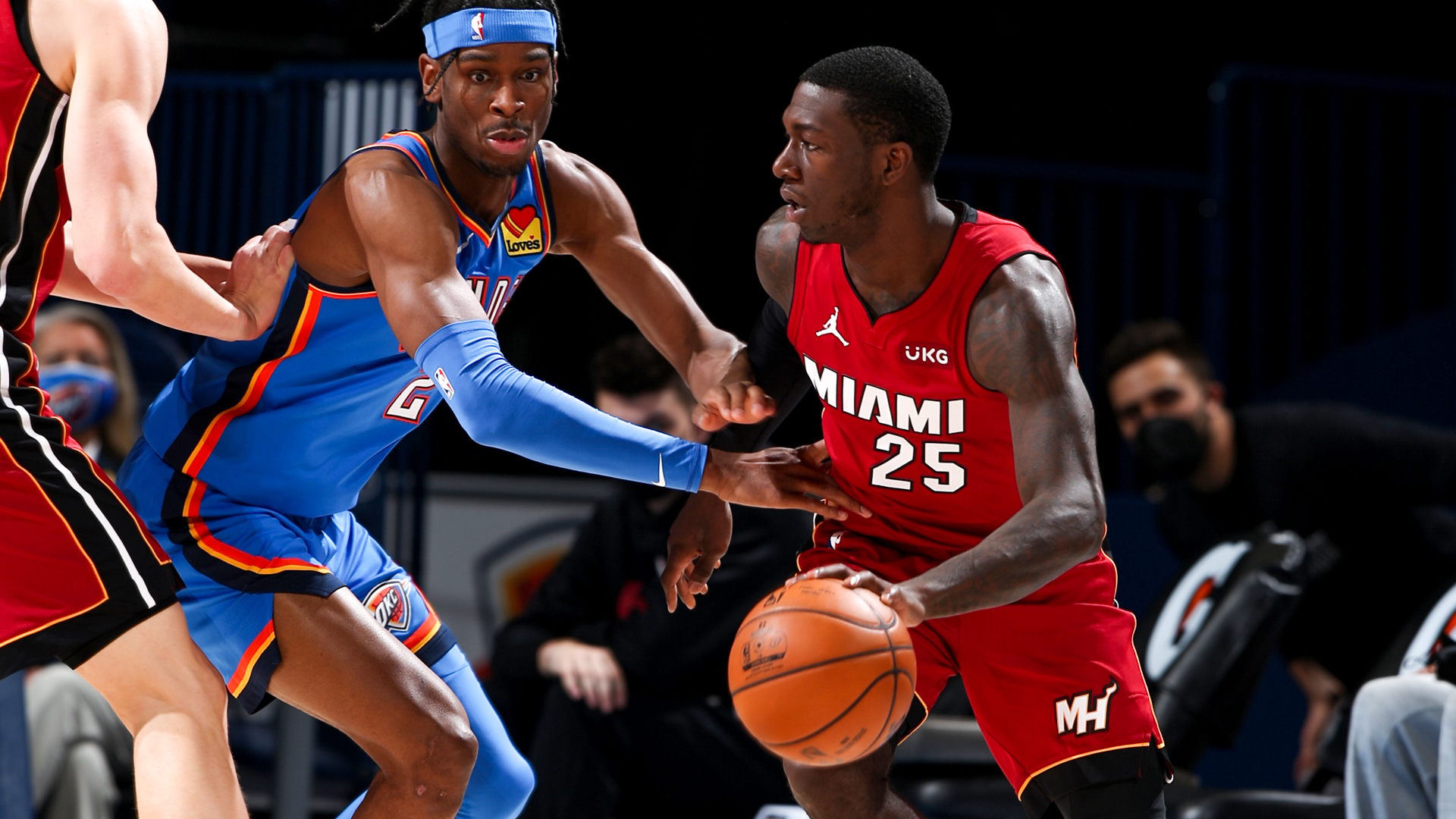 After finishing 2nd in Rookie of the Year voting in 2019-2020, Kendrick Nunn has already made significant strides in his second season as a professional. The Chicago native notched 20 points and 9 assists on Monday night while playing 41 minutes. The absence of veteran guards Goran Dragic and Avery Bradley has led to Nunn being thrust into a starting spot. Last season, Nunn took over for Dragic as the teams point guard, producing 15.3 PPG and 3.3 APG.
Post-Game Details
The reigning conference champions return to Miami on Wednesday to take on the Raptors. While Herro's hip contusion is being monitored on a day to day basis, the status of Dragic and Bradley remain unknown. With the All-Star break approaching, the team appears on track to have an improved standing when the games return to play.