Jimmy Butler was strong down the stretch as the Miami Heat held off the Boston Celtics 130-124 on Sunday afternoon. Butler was two rebounds away from a triple-double as he finished with 26 points, 8 rebounds, and 11 assists. Both teams gave it their all as they fight for a position in the tight Eastern Conference playoff race.
Recap
Miami jumped out to a 26-point halftime lead, shooting 65 percent from the field and going 11-for-20 from 3-point range. However, the Celtics chipped away at the start of the third, going on a 22-8 run and cutting the lead to 12. A very close game the rest of the way saw the Heat up 121-112 with 2:41 left to play.
Kemba Walker came down the court and turned the ball over. Right after, Bam Adebayo scored on a put-back to get the lead back to double digits. Miami was able to close things out at the free-throw line the rest of the way.
TIP-INS
Duncan Robinson finished with 22 points and had a clutch 3-pointer towards the end of the game to help Miami stay on top. Bam Adebayo added 20 points along with 6 rebounds and 3 assists.
With this win, the Heat increased its lead over Boston to two games for sixth place in the standings.
Evan Fournier stepped up for Boston with the absence of Jaylen Brown (sprained right ankle). Fournier led the Celtics with 30 points.
In addition, Jayson Tatum added 29 points and Walker finished with 18 points.
The Celtics sink to seventh in the East. If they lose their next game against the Heat on Tuesday, they will have to go through the play-in tournament to have a chance at the playoffs.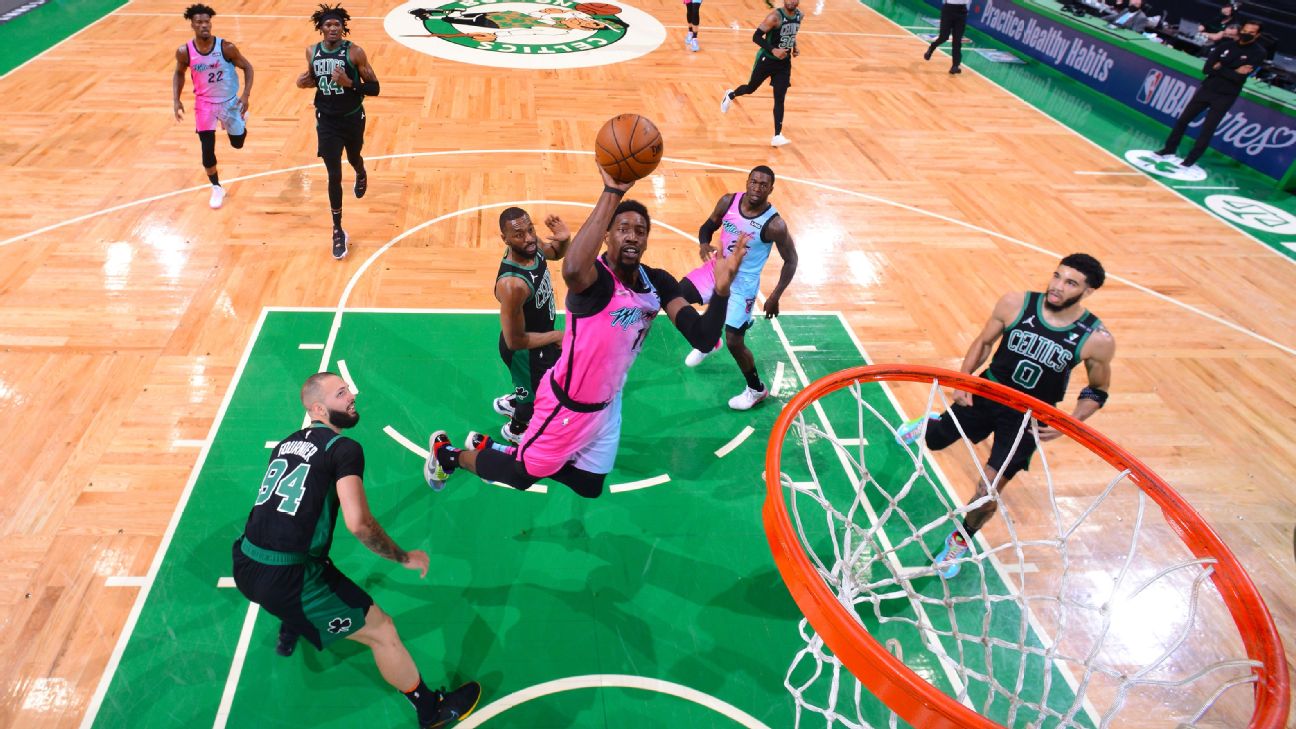 Next Up
Miami faces Boston on Tuesday at 7:30 PM EST.