When you hear the name Bam, you take notice. One reason is that you don't know many people that have that name, but also: the name packs a punch. There are definitely not many players anything like Bam Adebayo. Not that many players can inject aggression on any given play like he does.
Though you might not hear the name "Bam" very much, the name makes an immediate impact when you hear it – and so does Adebayo's play. It's no surprise that the other guy that uses this name is a very successful boxer, Bam Bam Bigelow. The takeaway? Guys with the name Bam are very few but very serious about their particular sport.
Bam Adebayo's name was inspired by the Flinstones cartoon, the character called "bam bam." But the similarities with funny business end there. Watching Bam's play is a highly intense experience; his game is fierce. He is one of the few guys in today's NBA that plays each game like it's his last. That's the kind of fiery quality a Defensive Player of the Year needs.
Is Bam In or Out of the Defensive Player of the Year Conversation?
Averaging 9.0 RPG and 1.0 BPG, Bam Adebayo is making a statement for the Defensive Player of the Year Award. According to Vegas Insider, Bam Adebayo has the 6th best chance to win the award, sitting at +10000 (100/1). Those players ahead of Bam are Rudy Gobert, Ben Simmons, Myles Turner, Giannis Antetokounmpo, and Joel Embiid.
"I had to take one on the chin"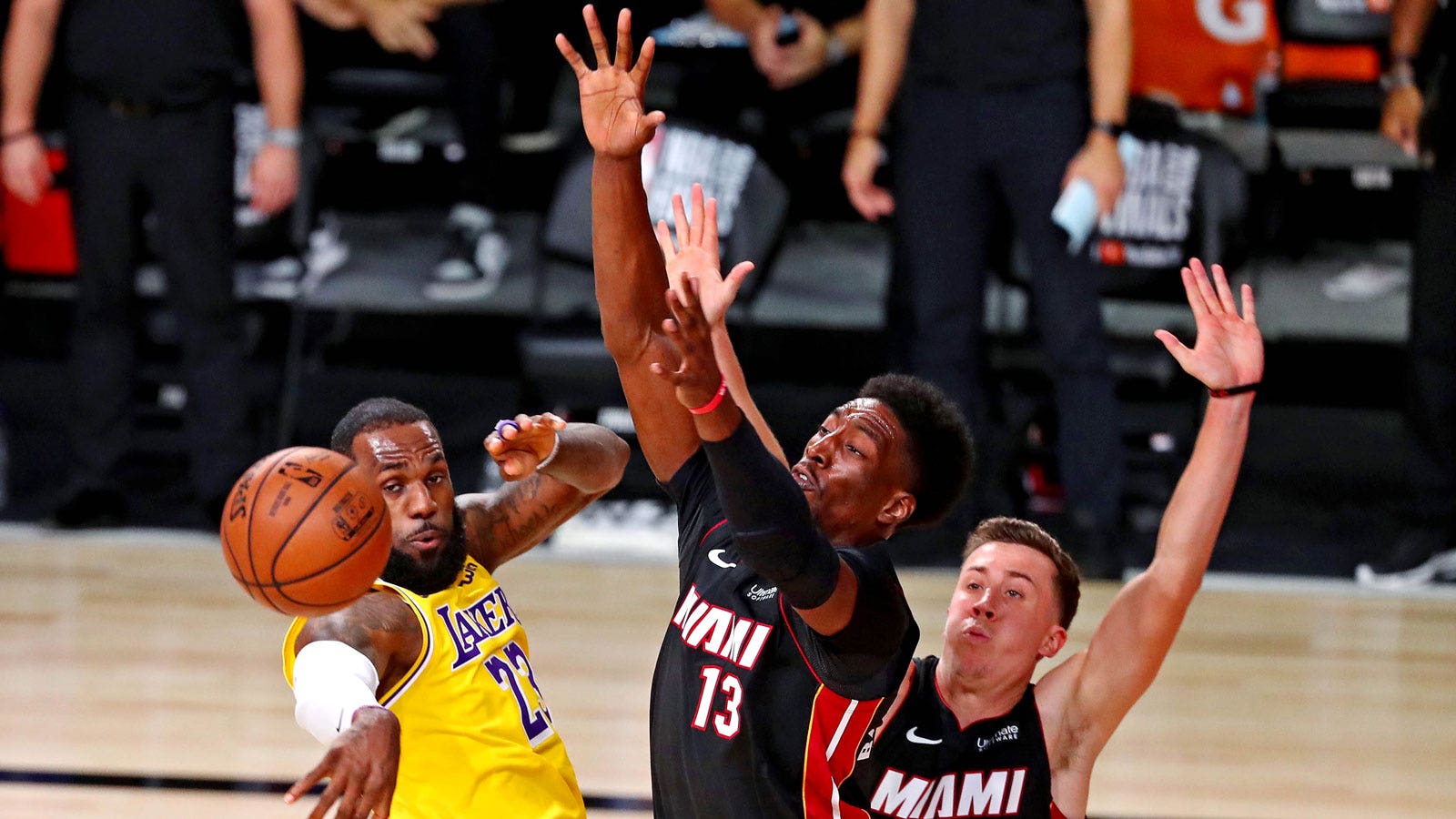 That's what Adebayo said about being left off of Team USA. Clearly, he's got a chip on his shoulder. He also believes he is good enough right now, and he has been very forthright about that. Both of these are great attitudes to have for someone to play with intensity on a nightly basis. He does that.
Another reason Adebayo will likely get the award in a future season is that he plays on a defensive-minded team. Jimmy Butler is not only the Heat's leading scorer but also the league leader in steals. It's rare to find players in the NBA that play with as much energy and commitment on offense as on defense. But Butler is one of those guys, and that attitude is contagious. When you know your teammates are going to help you on defense, you will put more effort in as a result.
How Good Are Bam's Future Chances?
No doubt that if Bam stays with the Heat, he will be an even higher ranked contender in future years. He is on track to bring the hardware home to Miami in the next few years. It's only a matter of time until Bam will be recognized as a versatile defender, one worthy of Defensive Player of the Year honors.