The Miami Heat came into LA this weekend, and the trip was strictly business. They proved that by posting a 96-94 victory over the Los Angeles Lakers on Saturday Night.
He's Back
Jimmy Butler reintroduced himself to NBA fans and players, letting them know he is back. Butler battled Covid-19 and other complications this year, but he looks like he is back to his old self. This could not come at a better time, as the Heat were 5 games under .500 before the start of this game. It also looks like he and his teammates are having fun again, as Bam Adebayo crashed Butler's post-game interview with ESPN. Jimmy put up 24 points with 8 boards and 5 assists. Jimmy Butler had this to say about the win on Saturday night and how big it was:
"Every win feels great. Don't get me wrong, the defending champs, yes, but we just gotta start stringing together wins, on the road, at home, against the Lakers, or against anybody".
Wild Finish
The Lakers had two chances to win or tie this game late in the fourth, yet they missed out on both chances. After Duncan Robinson turned the ball over with 25 seconds to go, the Lakers called a timeout with the score 94-92. When they got out of the timeout, Wesley Matthews pulled up from three with 16 seconds to go and missed it, giving the Heat a chance to put it away. While they did make two free throws courtesy of Jimmy Butler, Wesley Matthews redeemed himself with a put-back off a miss from LeBron James. Then, the Heat failed to inbound and would turn the ball over. James had it with 5 seconds to go and gave it to Caruso, who put up a 22 footer to try and send it to OT. But, that one was off, and the Heat survived.
Leading Scorers For Heat and Lakers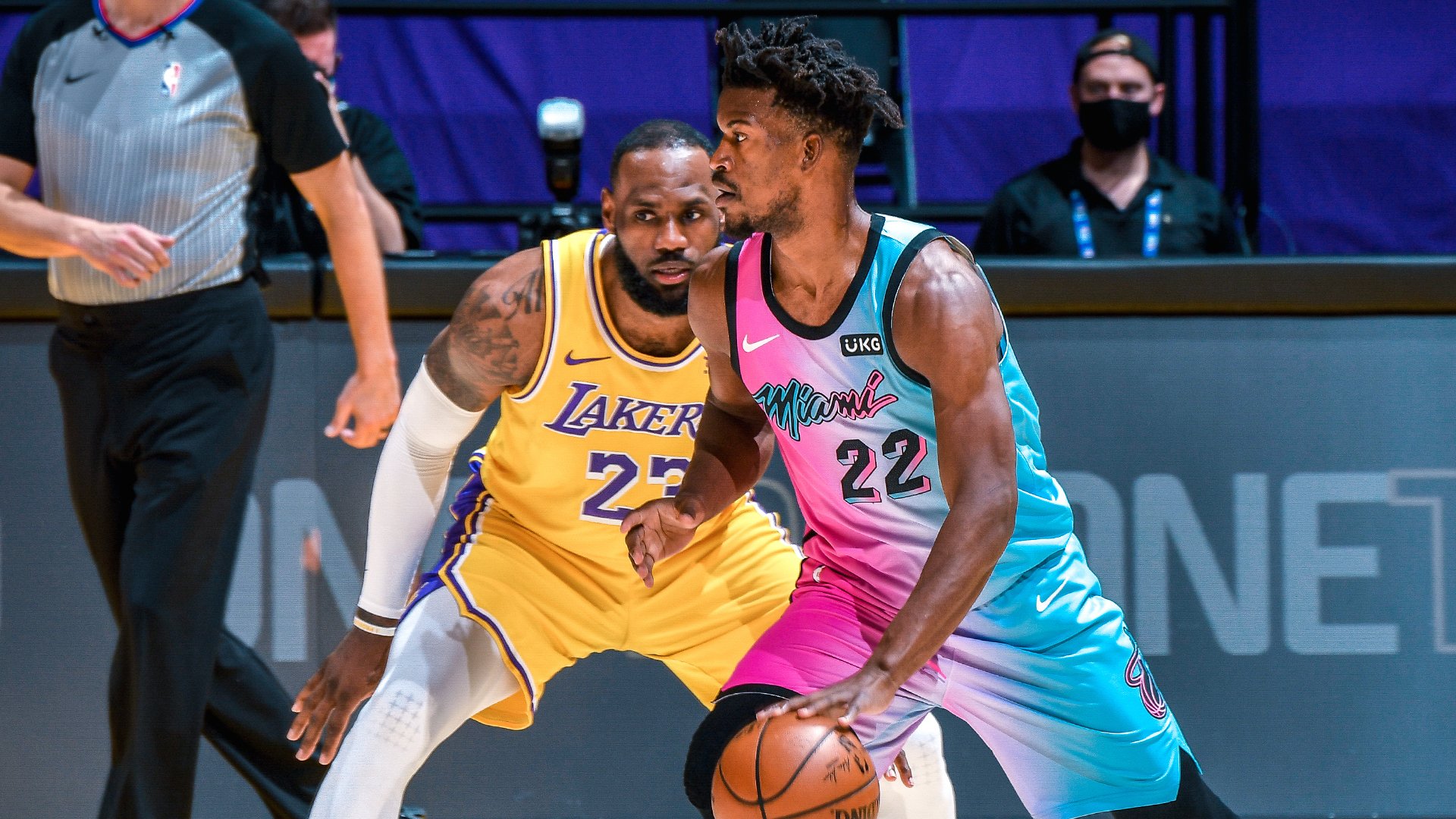 While Butler had a big impact on this one, it was Kendrick Nunn who led the team in scoring with 27 points. For the Lakers, Kyle Kuzma led them in scoring with 23 points. Also, it is worth noting LeBron had 19 points, 9 rebounds, and 9 assists.
What's Next:
The Heat continue their road trip in OKC as they take on the Thunder on Monday at 9 PM EST. They last faced off in Miami when the Heat blasted the Thunder, 118-90.